Games
All Rewards for the Turkey Race Tournament in Monopoly GO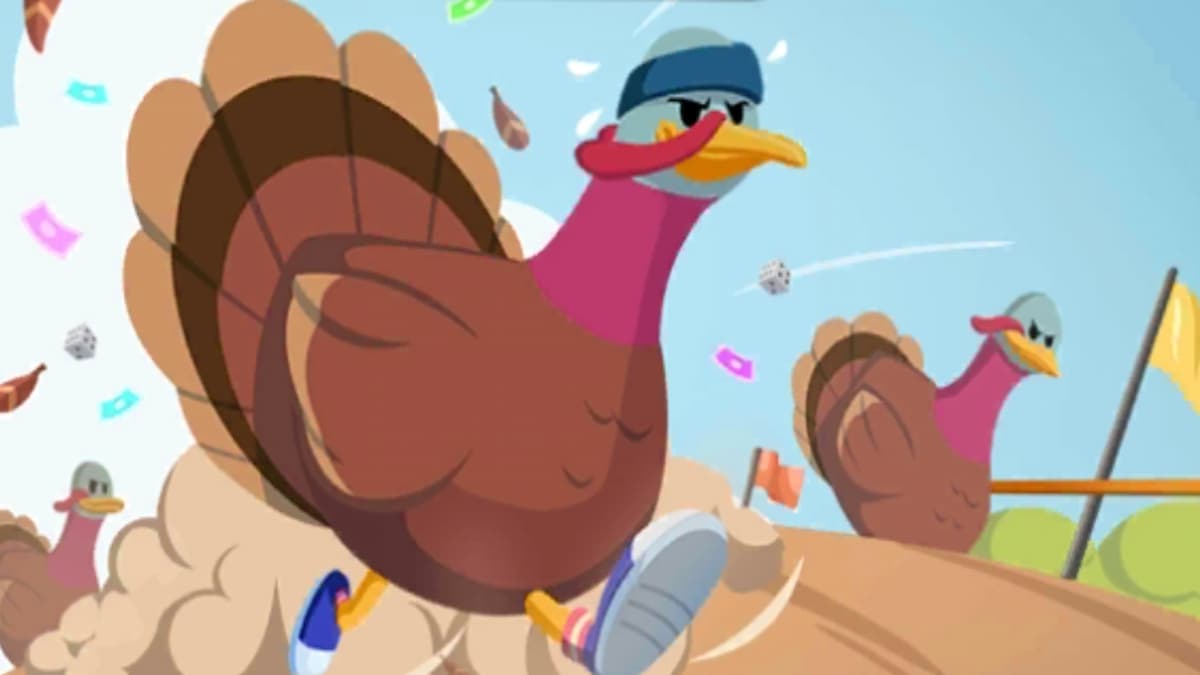 In Monopoly GO, the Gravy Train tournament has ended to allow the Turkey Race to begin! Another Thanksgiving-themed event has started, but this one includes a limited-edition shield for you to earn!
How does the Turkey Race work in Monopoly GO?
The Turkey Race is a tournament in Monopoly GO that will see you competing against 49 other players for the next 24 hours. It'll end on the 20th of November, so you'll need to climb those ranks and defend your position to get the best reward you can before it ends!
Excitingly, the Cranberry Splat Sheild is available for those who perform well in the event!
To jockey for position and climb the ranks, you'll need to earn points. You can do this by landing on Railway Tiles and performing the following:
Blocked Shutdown = 2 points. Successful Shutdown = 4 points. Small Heist = 4 points. Large Heist = 6 points. Bankrupt! = 8 points.
Don't fret, as the points you earn from these actions will be multiplied by your dice multiplier! So roll high to win high.
As well as the rewards you'll get from the end of the tournament, you'll also be earning milestone rewards as you reach different thresholds of points. So you can earn rewards for just taking part.
Related: When is the next Monopoly GO partner event?
Turkey Race All Rewards in Monopoly GO
Below is a list of all the rewards for the Turkey Race tournament in Monopoly GO. Cash rewards are relative to every player, so I can't assign a value here. Note that you'll get the reward worthy of your place when the tournament ends.
With the new shield and incredible sticker packs, there is so much to fight for here!
Other Monopoly GO guides.
Source link