Science
China's Shenzhou 16 astronauts land safely after space station mission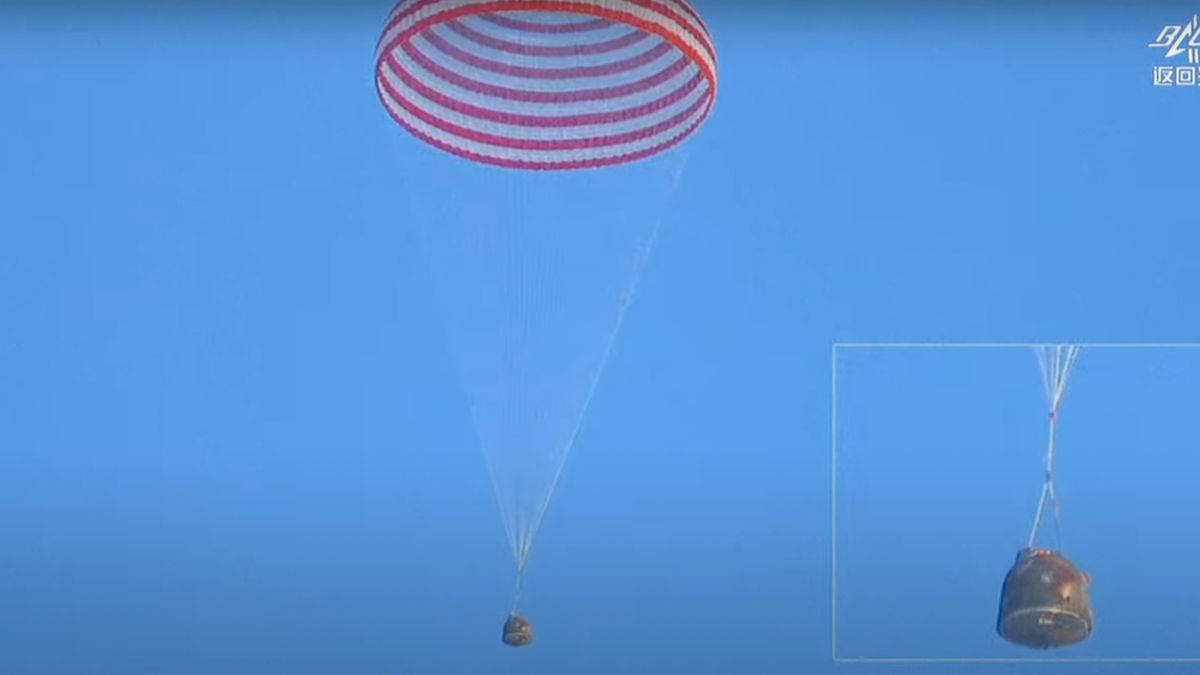 [ad_1]
The three astronauts of China's Shenzhou 16 mission returned to Earth on Monday (Oct. 30) after completing a five-month stint aboard the country's space station.
Astronauts Jing Haipeng (the mission's commander), Zhu Yangzhu and Gui Haichao touched down in their Shenzhou 16 spacecraft return capsule at the Dongfeng landing site Monday around 8:10 p.m. EDT (0010 GMT or 8:10 a.m. on Oct. 31, Beijing time), according to the China Manned Space Agency (CMSA).
The Shenzhou 16 spacecraft separated from the Tiangong space station on Monday at 8:27 a.m. EDT (1227 GMT; 8:37 p.m. Beijing time), CMSA stated. Jing and company had earlier handed over control of the space station to the Shenzhou 17 crew, who arrived on Oct. 26.
Related: China's Shenzhou 17 astronauts arrive at Tiangong space station (video)
Zhu and Gui were the first members of China's third astronaut selection group to fly to space, with Gui also being the first payload specialist to fly to Tiangong.
Mission highlights included Jing and Zhu conducting an eight-hour extravehicular activity, or spacewalk; cultivating vegetables; and a live, interactive lecture, which notably involved lighting a match on the space station.
Shenzhou 16 was the fifth crewed mission to Tiangong and China's 11th astronaut flight overall. The new Shenzhou 17 crew will remain aboard Tiangong for six months. 
China aims to keep Tiangong operational and permanently occupied for at least a decade. The nation also plans to expand the T-shaped orbital outpost, which currently consists of three modules and is about 20% as massive as the International Space Station.
[ad_2]
Source link