Bitcoin News
FASB Revamps Accounting Rules for Cryptocurrencies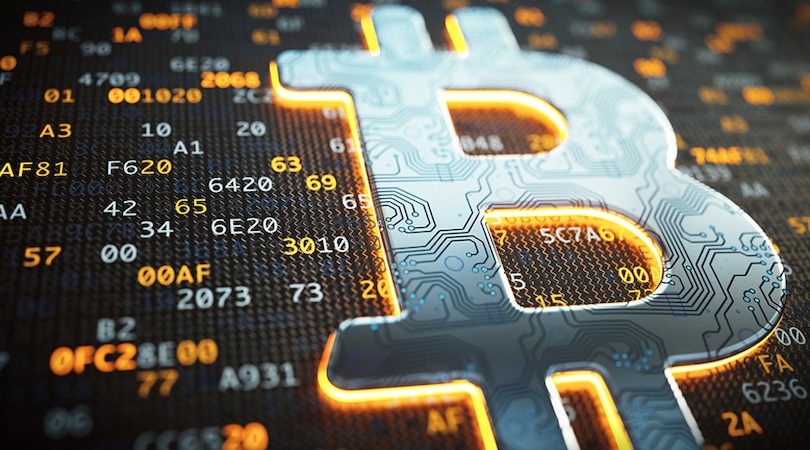 Join Our Telegram channel to stay up to date on breaking news coverage
New guidelines for accounting and disclosing cryptocurrencies like Bitcoin have been unanimously green-lit by the Financial Accounting Standards Board (FASB). These fresh regulations will be live from 2025, in an effort to enhance transparency for investors and others who rely on financial statements.
Richard Jones, FASB Chairman, voiced his support, saying, "I think in my brief term here, there hasn't been an issue that has excited such passion from people. I think we heard overwhelmingly from investors that allocate capital based on the use of financial statements that this will provide them better information to make their decisions, and so I'm fully supportive of it."
It's not very often that we can both take costs out of the system and improve the decision usefulness of information.
As a body designated by the U.S. Securities and Exchange Commission for setting accounting standards for public firms, FASB has been around since 1973. With these new rules, the board addresses long-standing criticisms of the previous accounting methods for digital assets.
In the past, companies would log their cryptocurrency at its purchase price and could only write down its value as an "impairment charge" if the value dipped below cost. They were, however, restricted from marking up the asset in cases where its value increased. Christine Botosan, a FASB board member, said, "It's not very often that we can both take costs out of the system and improve the decision usefulness of information. It makes it a really easy vote when we can do both of those."
The updated guidelines will call for digital assets to be logged at their current market value, letting gains and losses be part of the income statement. Disclosure mandates will also see an expansion, requiring firms to reveal details like the cost basis of significant crypto holdings, any sale restrictions, and how crypto assets changed from the start to the end of a financial period.
"Our mission is to best reflect the economics of a transaction—provide investors and allocators of capital with the information they need—I think this moves the needle there," added Jones.
Marsha Hunt, another FASB board member, emphasized:
While we're dealing with the world as it exists today, we're writing standards for the world of tomorrow."
There are a few exemptions. For instance, the rules will cover cryptocurrencies such as Bitcoin and Ethereum, along with stablecoins tied to fiat money. However, the board made a decision to leave out non-fungible tokens (NFTs) and wrapped tokens from these new rules. "If they are excluded from the scope, they would continue to be accounted for as cost less impairment, and that certainly would not be as relevant," noted Botosan.
Susan Cosper, a FASB member, admitted, "I know there'll be some that are disappointed that we haven't expanded the scope to address wrapped tokens and NFTs and whatnot. But I think that intentionally keeping this project narrow has really allowed us to get this information in the hands of investors sooner."
New Standards to Begin in December 15, 2024
These revamped standards are mandatory for both public and private companies, effective for fiscal years beginning after December 15, 2024. Early adoption is also an option. The transition, according to most commenters, is not anticipated to be burdensome since current voluntary reporting systems already have the necessary infrastructure.
The move from FASB comes as no surprise following increasing demands from investors, especially as major firms like Tesla, MicroStrategy, and Block (formerly Square) have been stockpiling Bitcoin. On the same day, Arkham, a blockchain intelligence firm, reported that Grayscale Bitcoin Trust has Bitcoin holdings valued at over $16 billion.
Breaking: Arkham has identified the Grayscale Bitcoin Trust's holdings on chain.

It is the 2nd largest BTC entity globally, holding >$16B of BTC.

Though Grayscale publicly reports balances, they have refused to identify the on-chain addresses of the trust. pic.twitter.com/p9GfrthoKR

— Arkham (@ArkhamIntel) September 6, 2023
Michael Saylor, co-founder and executive chairman of MicroStrategy, celebrated the change:
Fair value accounting is coming to Bitcoin. This upgrade to FASB accounting rules eliminates a major impediment to corporate adoption of $BTC as a treasury asset.
Crypto enthusiasts also lauded the move. "This is undeniably good for Bitcoin," tweeted Swan Bitcoin, while financial analyst Stack Macro noted, "Most public corporations couldn't stack Bitcoin without this rule change. Now cash-rich companies have a way to insure their bond portfolios against debasement."
All these changes culminate a process kicked off in July 2022, when FASB first released its draft proposal. The finalized rules have integrated insights from more than 80 public comments.
Related News
Wall Street Memes – Next Big Crypto
Early Access Presale Live Now
Established Community of Stocks & Crypto Traders
Featured on BeInCrypto, Bitcoinist, Yahoo Finance
Rated Best Crypto to Buy Now In Meme Coin Sector
Team Behind OpenSea NFT Collection – Wall St Bulls
Tweets Replied to by Elon Musk
Join Our Telegram channel to stay up to date on breaking news coverage