Electronics
High Voltage SMD Reed Relays for Enhanced Performance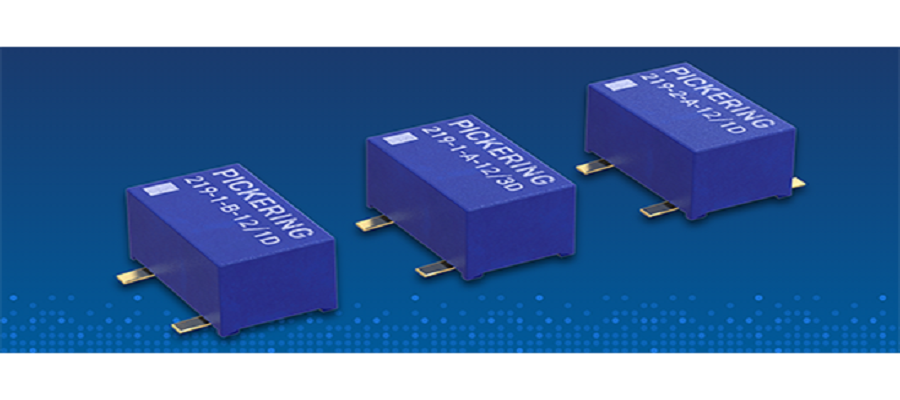 [ad_1]
Pickering Electronics, a renowned leader in high-performance reed relays, has introduced its groundbreaking Series 219, marking the company's foray into high-voltage surface mount reed relays. The announcement was made at Productronica, the premier trade fair for the electronics manufacturing industry.
Designed for versatility, the Series 219 surface mount reed relays come in various package types with identical sizes but differing pin positions. These relays boast the capability to switch up to an impressive 1000V, offering configurations in 1 Form A (SPST), 2 Form A (DPST), and 1 Form B (SPNC). The switch stand-off reaches up to 3000V, and switch-coil isolation achieves a remarkable 5000V stand-off.
The Series 219 is poised to excel in a multitude of high voltage applications, including but not limited to mixed signal semiconductor testers, medical equipment testing, electric vehicle (EV) charge point testing, and monitoring solar cell photovoltaic efficiency.
Within this innovative series, all contact configurations are available with three coil voltages: 3V, 5V, or 12V. The switch stand-off capabilities vary, reaching up to 1.5kV in the 2 Form A package, 2kV in 1 Form B, and 3kV in the 1 Form A package. Switch-coil isolation stands at an impressive 5kV stand-off in 1 Form A and 1 Form B types. The relays support switching up to 0.7A and 10W, and their operational temperature range spans from -40°C to +105°C.
A notable feature of the Series 219 is the inclusion of a diode option in all part numbers. Suppression diodes are strategically placed within the relay to safeguard the device driving the relay coil against back electromotive force (emf), which can occur when the current flow to the coil is interrupted. This preventative measure ensures the protection of other components on a PCB board, such as the coil drive.
Robert King, Product Development Manager at Pickering Electronics, emphasized the uniqueness of the Series 219, stating, "Only Pickering makes surface mount high voltage relays with 2 Form A and 1 Form B packages." The 2 Form A configuration optimizes board space by providing two switches in the same footprint, while the 1 Form B option offers a normally closed relay, a feature not readily available elsewhere in the market.
True to Pickering's commitment to customer satisfaction, the Series 219 Reed Relay is available with various standard build options to tailor it to specific applications. Additionally, for requirements beyond standard offerings, the company provides a customized reed relay service to meet users' specific needs.
Continuing the tradition of excellence seen in other Pickering relays, the new 219 Series high voltage reed relays employ top-tier instrument-grade switches with appropriate switch blade coatings to meet the demands of diverse currents and voltages. Another noteworthy innovation is the incorporation of SoftCenter technology, minimizing internal stresses on the reed switch, thereby extending its life and ensuring contact resistance stability. The use of magnetic Mu-Metal shielding and electrostatic screening further enhances reliability by preventing faulty operation.
[ad_2]
Source link