Electronics
MediaTek Unveils Groundbreaking 5G RedCap Solutions for Enhanced Connectivity and Efficiency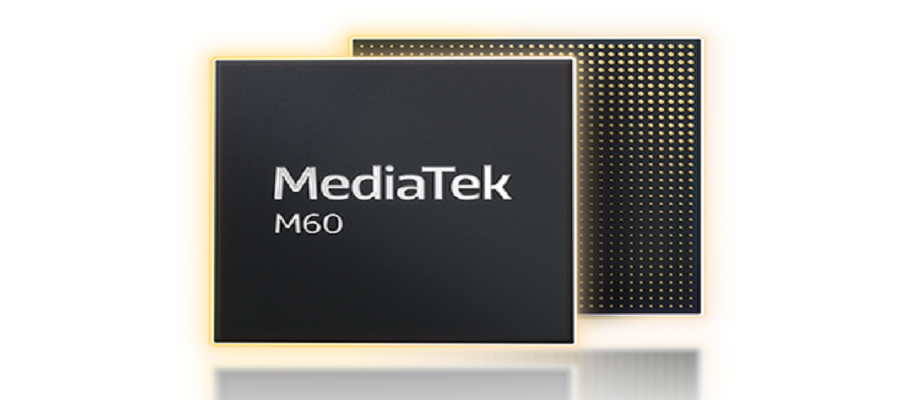 In a recent announcement, MediaTek, drawing upon its extensive expertise in 5G connectivity, revealed plans to broaden its array of modems and chipsets to accommodate the 5G RedCap standard. The newly introduced solutions, namely the M60 modem IP and the MediaTek T300 chipset series, are poised to streamline the transition to 5G-NR, particularly for applications demanding prolonged battery life and efficiency. This encompasses wearables, lightweight AR devices, IoT modules, and devices incorporating edge AI functionalities.
RedCap, an acronym denoting "reduced capability," has been devised to extend the advantages of 5G to NR consumer, enterprise, and industrial devices. Capitalizing on the evolution of 5G networks towards the Standalone (SA) architecture, RedCap assures reliability for low-bandwidth requirement devices, offering the benefits of 5G without the typical costs and complexities associated with conventional 5G solutions.JC Hsu, Corporate Senior Vice President at MediaTek, emphasized the significance of RedCap solutions in the company's mission to democratize 5G. He underscored their role in enabling customers to optimize components and deliver 5G-enabled devices across various applications and price points. According to Hsu, the shift to 5G RedCap will supplant legacy 4G/LTE solutions, providing enhanced power efficiency and more dependable user experiences compared to leading-edge 5G eMMB modem solutions and legacy 4G LTE Cat 4 and Cat 6 devices.
Breaking new ground in the RedCap arena, the MediaTek T300 series stands out as the world's first 6nm Radio Frequency System-On-Chip (RFSOC) single die solution. This innovation is expected to empower brands to capitalize on the emerging RedCap market, fostering innovative designs for enterprise, industrial, consumer, AR, and data-card applications. Fabricated on the highly efficient TSMC 6nm process, the MediaTek T300 series integrates a single-core Arm Cortex-A35 in a significantly more compact PCB area, supporting up to 227 Mbps downlink and 122 Mbps uplink data rates.
Both the T300 series and the M60 5G modem IP adhere to the 3GPP R17 standard, combining MediaTek's renowned power efficiency with coverage enhancements and exceptionally low latency. Leveraging MediaTek's UltraSave 4.0 technology and minimizing unnecessary paging receptions, the M60 promises up to a 70% reduction in power consumption compared to analogous 5G eMBB solutions, and up to 75% power savings compared to 4G LTE solutions.
MediaTek's RedCap solutions are anticipated to usher in a new era of efficiency, reliability, and cost savings for 5G-enabled devices across consumer, enterprise, and industrial sectors, aligning with evolving connectivity requirements and expectations. The MediaTek T300 series is set to enter the sampling phase in the first half of 2024, with commercial samples expected in the second half of the same year.
Source link