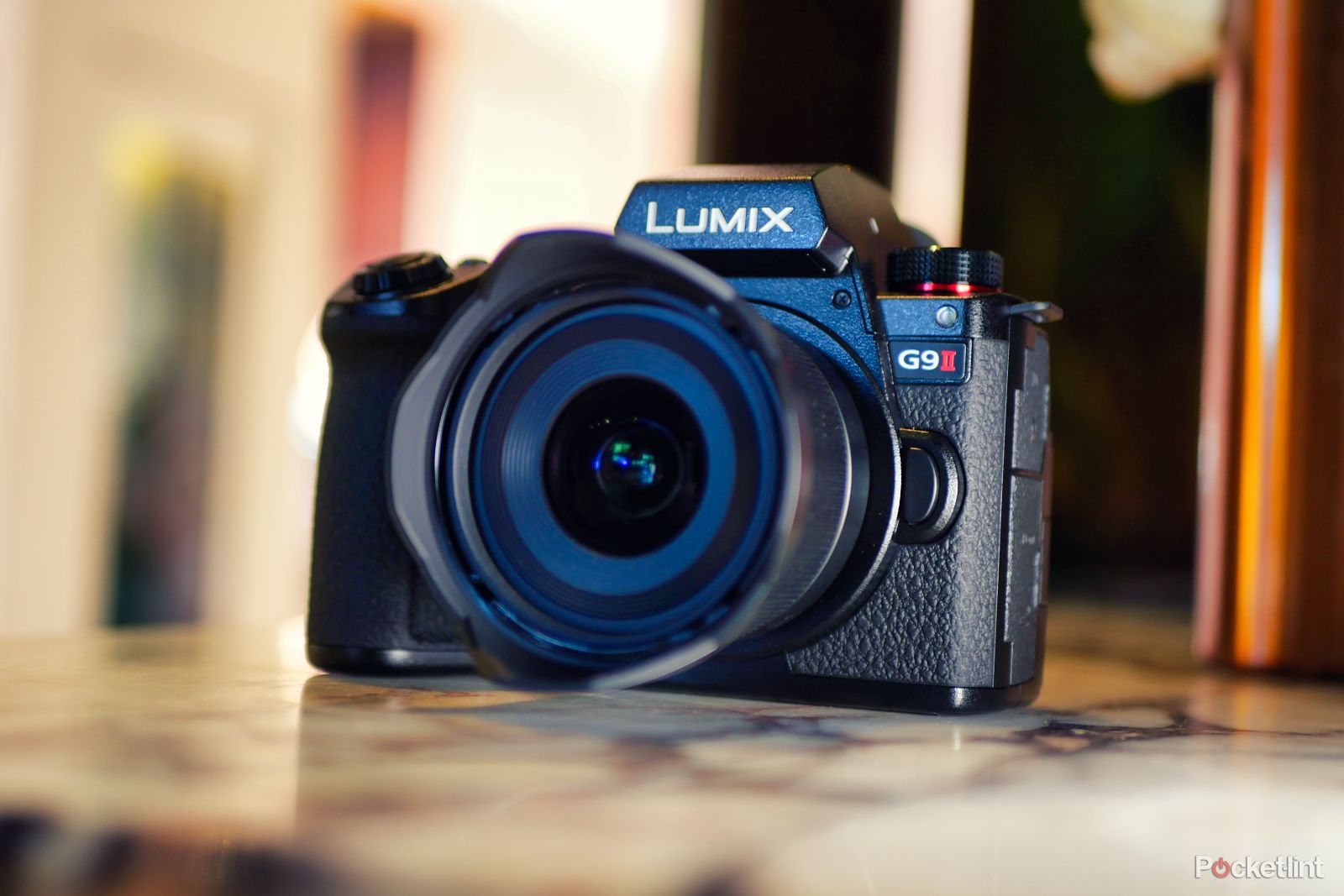 It's been a while since we've had a new Micro Four Thirds body from Lumix, and with the brand's recent focus on its full-frame cameras and lenses, many were beginning to wonder what the future holds for the small form factor ecosystem.
Those worries have proven to be unfounded, though, as with the release of the Lumix G9ii, which introduces phase detect autofocus for the first time, along with a couple of new lenses, the system is more appealing than ever.
I got the opportunity to take the pint-sized powerhouse for an early test drive, and here are my first impressions.
Panasonic Lumix G9ii
First impressions
We've only used the Lumix G9ii for a short time, but upon first impressions, we think it just might be the best Micro Four Thirds body ever made.
Price and availability
The Lumix G9ii is priced at £1699 / €1899 in Europe and will begin shipping later in November 2023. Considering that the Lumix GH6 carries a higher MSRP, and is still sold at around this price, I can imagine the G9ii being extremely popular with anyone who has already invested in MFT glass.
Design
Dimensions: 134.3×102.3×90.1 mm Weight: 658g Full-size HDMI, dual SD card slots, USB-C for power and external recording
The Lumix G9ii adopts a new design that's a little less G9, and a little more S5II. Gone are the sloping angles on the top panel, replaced by a flat top that looks a touch more modern, in my eyes. Also gone is the LCD settings panel, which some users are sure to miss. In its place, you get a much more prominent record button, which hints at this camera's hybrid chops, and a drive select wheel, as well as the usual PASM dial.
Around the back, things are a little more familiar, with most of the same buttons present, even if they have shifted positions very slightly. What's new, though, is the AF-selection joystick, which now supports 8-direction input, rather than 4-directions on the original G9. The location of the eye sensor has moved, too. It's now at the top of the EVF eyecup which should result in fewer accidental activations, and in my testing so far, it seems to work as advertised.
The EVF is otherwise unchanged, but the flip-out touchscreen LCD screen has been given a bump in resolution. It's now 1840k dots compared to 1040k on its predecessor. In practice, it works well, it's not likely to blow your mind, but I can't imagine anyone complaining about it, either.
When it comes to connectivity, the G9ii is extremely well-equipped. You get two SD card slots, a full-size HDMI output and separate headphone and microphone sockets. There's a USB-C port, replacing the archaic micro-B port of the G9, and it's full-featured. You can use it to charge the camera, power it in use with USB-PD and even record directly to a portable SSD.
Photographic performance
25.2MP images, 8-stop IBIS, PDAF Up to 75fps electronic shutter / 14fps mechanical 100MP handheld high res mode, Up to 1.5-sec pre-burst
The G9ii is capable of capturing 25.2MP images, up from 20.33MP on the G9, but that's not the exciting part. Instead, the big draw here is the move to a phase detection autofocus system, just like we saw on the S5ii / S5iiX. For years this is something that Micro Four Thirds shooters have been begging for, and it has finally arrived.
The other big difference is the improved in-body image stabilisation system, which now compensates for up to 8 stops of movement, compared to 6.5 stops on the older model. My testing session took place in the middle of the day, and on a very sunny day at that, so I didn't have the opportunity to push the IBIS to its limits, but I'm looking forward to finding out more when we get a retail model in for testing.
Another advantage of this improved IBIS is that it enables the capture of 100MP stills by shifting the sensor – and it can do it handheld. Usually, this technique requires the camera to be placed on a tripod, so this is quite a novel addition. This is another feature that I have still yet to try, but I'm looking forward to seeing how it works in the full review.
Also new to this model, is the inclusion of 19 built-in photo styles, which work a lot like Fujifilm's film simulation modes. Crucially, the list includes Leica Monochrome, a popular profile with those who shoot on Leica's pricey digital bodies – and it's great to see it appear on this relatively affordable Lumix option.
My hands-on session took place at a safari park, and I shot almost exclusively with the Lumix 100-400mm f4-6.3 ASPH to get up close and personal with the animals. The camera was put into animal eye-detect autofocus mode, and it did a sterling job with even the most unusual-looking creatures. The only real hiccups occurred when an animal was behind a wire fence, but that's typical of just about every autofocus system out there.
I'll need to test the camera in a wider variety of lighting, and with some subjects that aren't animals, before delivering any kind of meaningful verdict, but as it stands, I'm impressed. I primarily shoot on a GH6, and the image quality is very comparable, in fact, it's probably the same sensor. However, the autofocus is on a whole new level, which means the percentage of usable shots captured was way higher than I'm accustomed to.
Video performance
Up to 5.3K60 / 4K120 in 10 bit 4:2:2 Internal ProRes recording, V Log and anamorphic support Improved active image stabilisation with perspective distortion correction
Even though the G9 was originally pitched as a photography-first camera, the lines are truly blurred with the G9ii, this camera is just as impressive for video, if not more impressive. Lumix has included everything you could want and more, including external SSD recording, high-framerate video, 10-bit 4:2:2 colour in most modes and V Log installed right out of the box.
Compared to the current MFT video favourite, the GH6, it seems the only major difference is a slightly lower framerate at 1080p (240fps rather than 300fps) and the lack of a fan to keep things cool under extended shooting. For what it's worth, I never saw any overheating warnings shooting in direct sunlight with G9ii, but this was with admittedly short clips.
I mainly stuck to photos for my brief testing session, but I did capture a few 4K 120fps clips, and I'm very impressed with the quality. Of course, these clips were also shot with animal eye-detect autofocus, and it performed brilliantly, especially considering the challenging conditions of shooting through fences.
Stabilisation looks good from what I can tell, too, but with such a long lens attached the IBIS was working overtime. I'm looking forward to seeing how it fares in the 12-35mm zone, as I have a feeling it's going to impress.
First impressions
The Panasonic Lumix G9ii is shaping up to be the best Micro Four Thirds camera to date. The arrival of phase-detect autofocus is a game-changer, and the IBIS has the potential to be some of the best in business, too. Not to mention the price, which is very competitive, especially with specifications such as these.
If you like the idea of carrying smaller, lighter and more affordable lenses, without sacrificing usability or image quality, then this has the potential to be the camera of choice. It's safe to say I'm excited about it, but I'll reserve proper judgment until I've had more time with it. Keep an eye out for the full review.
Source link