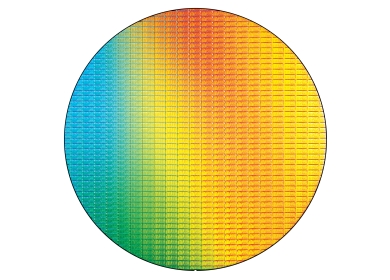 [ad_1]
WSTS revised its data for 2Q 2023 growth over 1Q 2023 to 6.0% from 4.2% previously. 3Q 2023 was up 6.3% from 2Q 2023.
Semiconductor Intelligence forecasts  3% sequential growth in 4Q 2023 and year-to-year growth in 4Q 2023 of 6%.
This will set the stage for double-digit y-o-y growth for each quarter of 2024.
The top 15 semiconductor companies all reported revenue growth in 3Q23 from 2Q23. The growth ranged from less than one percent at Texas Instruments and Analog Devices to double-digit at Nvidia, Samsung, SK Hynix, and Media Tek.
As reported in our September newsletter, Nvidia has passed Intel to become the largest semiconductor company. The 3Q23 Nvidia results will not be official until it reports earnings next week.
The outlook for 4Q23 revenue change is mixed. Of the ten companies providing guidance, five expect revenue to increase from 3Q23 and five expect revenue to decline.
The five companies expecting growth are driven by recoveries in PCs and smartphones.
The five companies expecting revenue declines are heavily tied to the automotive industry.
TI, Infineon, STMicroelectronics, NXP, and Renesas generally have fared better in 2023 than the memory companies and companies more dependent on PCs and smartphones. These companies are not pointing to a decline in automotive business in 4Q23 but are citing other factors.
TI foresees a weak general environment. Infineon stated auto would be up in 4Q23, but other segments are sluggish. ST pointed to weakness in industrial. NXP blamed the communications infrastructure segment. Renesas cited inventory adjustments.
The United Auto Workers (UAW) union went on strike against the big three U.S. automakers – General Motors, Ford and Stellantis – from mid-September until the end of October.
The strike led to a 10% decline in U.S. production of motor vehicles and parts in October. Generally, the above companies did not comment on the strike in their earnings reports or conference calls.
Renesas stated it expected the strike to have some impact on revenue in either 4Q23 or in 2024.
For 2024, two of the key drivers of the semiconductor market are expected to recover.
IDC forecast smartphone units will increase 4% in 2024 after a 5% decline in 2023. IDC projects PC units will grow 4% in 2024 following a steep 14% drop in 2023.
In contrast, production of light vehicles should moderate to 3.7% growth in 2024 from 4.7% in 2023, according to Statista.
SI expects the strongest revenue growth in 2024 to come from the memory companies (Samsung, SK Hynix, and Micron), the PC and computing focused companies (Nvidia, Intel, and AMD), and the smartphone focused companies (Qualcomm and MediaTek).
The companies focused primarily on automotive, industrial and IoT (TI, Infineon, ST, NXP and Analog Devices) will show relatively less revenue growth.
Forecasts for the year 2023 semiconductor market change are homing in on the minus 9% to minus 12% range. SI projects minus 9.5%.
The momentum headed into 2024 is clear. Forecasts for 2024 range from a healthy 9% from Future Horizons to a strong 20% from IDC. SI's projection is 16% growth.
A major factor determining whether 2024 will be closer to 9% or to 20% is the degree of price increases in memory.
The semiconductor market recovery is solidly underway.
Despite the bright outlook, many companies are cautious as the global economy is still recovering from the COVID-19 pandemic and its aftereffects.
Political tensions are high, particularly between the two largest economies – the U.S. and China. Wars are continuing in the Ukraine and Israel/Gaza.
Regardless of these uncertainties, SI believes we are poised for a healthy semiconductor market in 2024 and beyond.
[ad_2]
Source link