Blockchain News
Solana Foundation Forms Strategic Alliance with DMCC Crypto Centre in Dubai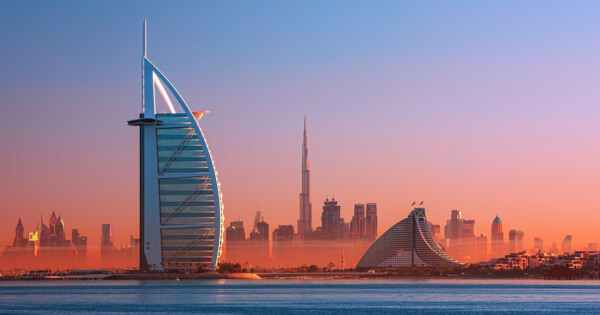 [ad_1]
On October 15, 2023, the Solana Foundation announced a significant partnership with the Dubai Multi Commodities Centre (DMCC) Crypto Centre, aiming to bolster the Web3 sector in Dubai—a recognized global hub for cryptocurrency and blockchain innovations. This alliance is expected to foster a conducive environment for member companies and developers at the DMCC Crypto Centre, enabling them to expand their projects both technically and business-wise.
The partnership is a remarkable stride towards augmenting DMCC's existing offerings and collaborations, propelling its members' ability to refine their concepts and escalate their businesses using Solana's robust blockchain platform. Solana Foundation, known for its dedication towards decentralization, adoption, and security of the Solana network, will extend comprehensive technical and business development support to the members of the DMCC Crypto Centre. Additionally, it will broaden its existing grant program to encompass DMCC companies, enriching the financial resources available for innovative projects.
Moreover, the collaboration entails a series of educational webinars and courses covering critical Web3 topics, thereby nurturing a well-informed community within the DMCC Crypto Centre. This educational initiative is part of the broader aim to cultivate a knowledgeable base, crucial for advancing the Web3 industry in the region.
Solana Foundation will establish a physical presence at the DMCC Crypto Centre, fostering a collaborative environment with the existing network of technology partners, exchanges, government entities, investors, incubators, accelerators, and service providers. This physical integration is anticipated to yield meaningful interactions and collaborative efforts, driving forward the shared vision of both entities.
The Executive Chairman and CEO of DMCC, Ahmed Bin Sulayem, underscored the significance of this partnership by highlighting Solana's market capitalization of USD 8 billion, making it one of the top 10 largest crypto projects globally. This alliance is a testament to DMCC's core philosophy of providing a nurturing environment for crypto, blockchain, and Web3 firms, further solidifying Dubai's position as a leading global Web3 innovation hub, especially in the MENA region.
Dan Albert, Executive Director of the Solana Foundation, expressed optimism about tapping into the abundant Web3 value in Dubai. The partnership is a strategic move to onboard members of the Crypto Centre to Solana's blockchain, as well as introducing Solana's existing ecosystem to DMCC, thus facilitating a mutual growth trajectory.
Image source: Shutterstock
[ad_2]
Source link