Nintendo
Song of Nunu: A League of Legends Story Review (Switch eShop)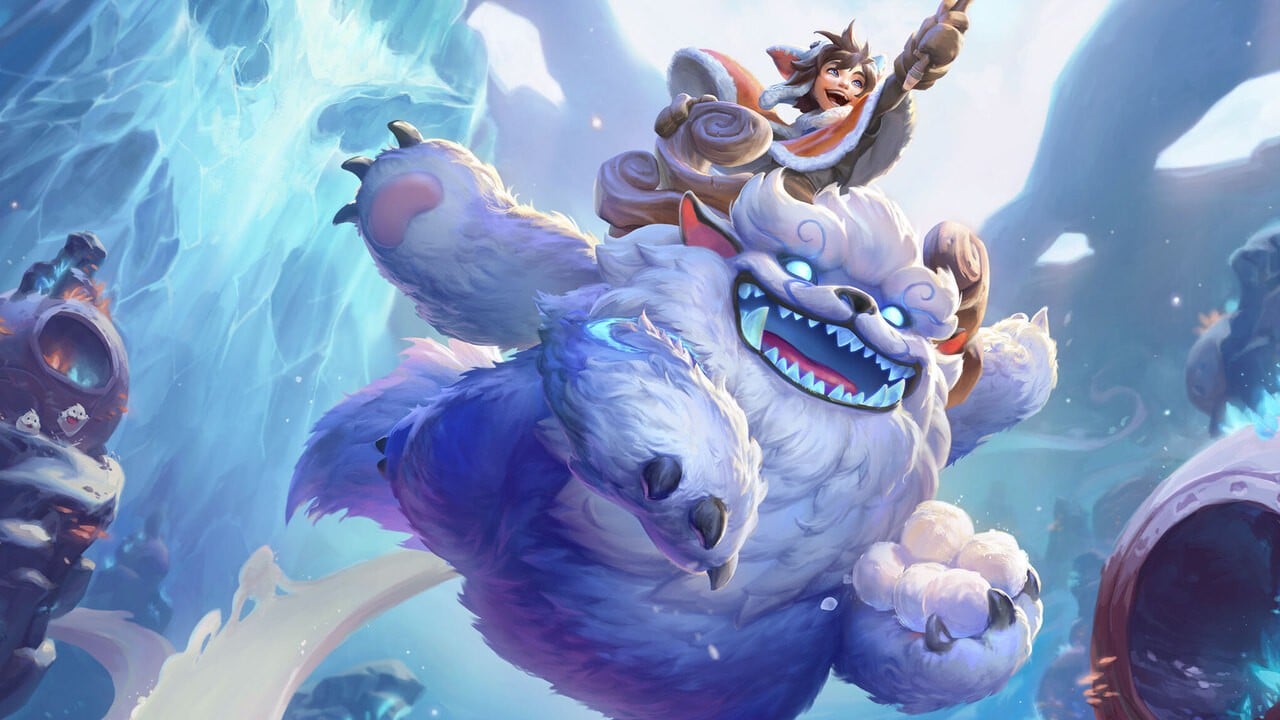 [ad_1]
It's been a busy year for Riot's new Forge publishing arm, aimed at expanding its League of Legends Runeterra universe in games beyond the popular MOBA. In April, we got The Mageseeker, a hi-bit brawler set in the austere kingdom of Demacia, and in June, we got Convergence, a traditional Metroidvania set in the seedy depths of the city of Zaun. To finish out the year, the company has now published Song of Nunu, a narrative action game developed by Tequila Works, which previously developed RiME back in the early days of the Switch library. We're pleased to report that Song of Nunu is yet another strong addition to the Runeterra universe, expertly combining a gripping narrative with enjoyable gameplay.
Song of Nunu is set in the Freljord, a harsh, frigid, mountainous region in the north of Runeterra, and follows the adventures of an energetic young boy named Nunu and his affable yeti friend, Willump. Nunu's mother has gone missing since his camp was attacked by raiders and he keeps having dreams where she tells him to find "The Heart of the Blue" at the Winged Mountain. Aided by Willump's strength, Nunu sets out on a quest to reach the mountain, where he expects to find some answers about what happened to his mother and hopes to be reunited with her. All the while, however, the two are unknowingly pursued by a dangerous ice witch named Lissandra, who wishes to use Willump's unique powers to help her fight back against a shadowy force that threatens the whole Freljord.
It's a powerful story, one that's buoyed by the wholesome and loving relationship between Nunu and Willump. It's clear right from the beginning how much the two adore each other, and Nunu is constantly making comments and asking questions as the two struggle to make their way to the mountain—Willump can't actually talk, but Nunu can understand his language of grunts and roars just fine. And though much of their time is spent engaging in impromptu snowball fights and dancing to Nunu's music, there's a certain bitterness to go along with the sweetness; Nunu is clearly still processing his trauma from the attack, and Willump is cagey about the tragic story that explains why he's the last yeti left in the Freljord.
Those of you who aren't fans of League of Legends will be pleased to know that this is a fully self-contained story where newcomers can identify with Nunu and Willump's travels just as well as longtime fans of the MOBA. That said, fans of the franchise will still appreciate the appearance of other Freljord champions such as Lissandra and Braum, who add some nice texture to the narrative without stealing the spotlight away from the starring duo.
Gameplay follows a linear, narrative-driven structure that combines platforming, combat, and puzzle-solving together in a tightly-paced adventure that rarely has any downtime or filler. You'll regularly pass control between either Nunu or Willump, who both rely on the other's strengths to endure the challenges of the Freljord. Nunu has a magical flute he can use to manipulate some objects or enemies in the environment and he can throw snowballs to activate switches, while Willump can scale icy walls, create frozen platforms in water, and fight off dangerous foes, such as packs of wolves. We appreciated how much their unique skillsets complement each other here—you play as each of them equally and the puzzle design manages to play to both their strengths without feeling overly forced.
Fans of old-school Zelda will feel right at home with the environmental puzzles here, which are satisfying to solve without being too easy. Whether you're lining up lasers to unlock a hidden door or trying to figure out how to clear a path for Willump to carry something across a gap, it feels like these puzzles do a great job of highlighting the teamwork the two have built up together. More importantly, new ideas are being introduced quite often, which gives each section its own identity and keeps Song of Nunu from feeling like it gets too stale.
Combat is sparingly interspersed among the puzzle sections, and while it isn't the highlight of the experience, it does a decent job of breaking up the gameplay loop by adding something new. Willump has light and heavy attacks in addition to a basic dodge, while Nunu hides out on his head and can throw snowballs that freeze some enemies. Once you empty an enemy's health, you can activate a flashy finisher move that will also restore a little bit of any health Willump is missing. It's clear that combat isn't the focus here, and the enemy variety is a little low, but we appreciated how the occasional battle mixes things up without overstaying its welcome.
Nunu and Willump's journey to the mountain is largely linear, but there are occasionally some hidden side paths that lead you to collectibles. Every now and then, you'll come across an adorable lost Poro in need of a snack, a mural that expands on the lore of the Freljord region, or a wind chime that teaches Nunu a new song. None of these are required for progression of the narrative, and there aren't that many unlockables to find across the whole game, but they add just enough extra incentive to encourage you to keep your eyes peeled for anything that looks sketchy.
In terms of presentation, Song of Nunu uses an art style that feels like a mixture of Rime and something like World of Warcraft or Darksiders. The stylized visuals are a great fit for the generally lighthearted tone, and whether you're searching the ruins of an abandoned fortress or the lava-filled caverns of Ornn's lair, there's plenty of variety in the locales beyond just more snowy mountainscapes. We were especially impressed by the quality of the character models, which feel here like they're more advanced than you'd expect for a Switch port of a multiplatform game.
While the visuals are certainly impressive, they do come with a mild performance tax. Though Song of Nunu targets 30 FPS, we noted many instances where the game was clearly loading the next area and the frame rate tanked to about 20 FPS. And though it mostly sticks to the frame rate target outside these loads, there are nonetheless still some moments where we noticed things getting a little more sluggish. Overall, performance isn't terrible, but there are just enough hitches here for the drops to be somewhat noticeable.
Conclusion
Song of Nunu is yet another great addition to Riot Forge's growing lineup of games based in Runeterra. The heartwarming relationship between Nunu and Willump carries this compelling narrative, while the linear gameplay along the way is well-paced and engaging. Though performance could be better and combat is a little simplistic, this is an all-around great game that we can easily recommend to any fans of old-school Zelda or someone looking for a high-quality, narrative-focused game that's on the short side.
[ad_2]
Source link