Blockchain News
Taiwan's Legislature Considers Virtual Asset Management Bill to Protect Consumers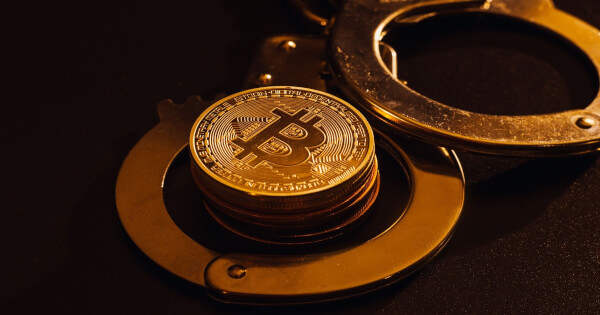 [ad_1]
On October 25, Taiwanese legislators tabled the Virtual Asset Management Bill before the single-chamber parliament, the Legislative Yuan. This initiative seeks to bolster consumer protection and furnish better oversight over the burgeoning digital asset sector.
The 30-page document delineates several pragmatic obligations for Virtual Asset Service Providers (VASPs). Noteworthy mandates include the segregation of client funds from the firm's operational reserves, the inception of an internal audit and control system, and membership in local trade associations pertinent to digital assets. Although the bill is seen as moderate, it forgoes the imposition of a 1:1 reserve requirement for stablecoin issuers and does not delve into the realm of algorithmic stablecoins.
The legislation also outlines penalties for unlicensed VASPs operations, establishing fines ranging from 2 million Taiwanese dollars (approximately $60,000) to 20 million TWD (around $600,000). Existing market participants have been granted a six-month window post-enactment to secure the necessary licensure.
This legislative venture follows the September 2023 guidelines issued by the Financial Supervisory Commission (FSC) of Taiwan, which barred foreign VASPs from operating within Taiwanese jurisdiction without requisite approvals. This move comes amidst the formation of a self-regulatory body by major crypto exchanges within Taiwan on September 26. Prominent local exchanges like MaiCoin, BitstreetX, Hoya Bit, Bitgin, Rybit, Xrex, and Shangbito congregated to establish the Taiwan Virtual Asset Platform and Transaction Business Association, aiming to foster a collaborative environment between the crypto industry and regulatory bodies.
In juxtaposition with the more stringent regulatory frameworks seen in neighboring Hong Kong and Japan, Taiwan's proposal appears more lenient. Unlike Hong Kong's rigid stance on derivatives and stablecoins, and Japan's requirement for the employment of custodians by locally accredited exchanges, the Taiwanese bill merely emphasizes the separation of client and company funds.
Furthermore, the bill mandates periodic reporting by exchange operators, although it doesn't specifically address Proof of Reserves. It leaves room for the regulatory body to devise asset ratio rules post consultations with industry stakeholders. This nuanced approach reflects a measured stride towards establishing a regulatory framework post the collapse of the FTX exchange in November of the previous year, which had garnered a significant user base in Taiwan due to its favorable interest rates on US dollars compared to local banking offerings.
Preliminary feedback from the crypto sector in Taiwan displays a positive outlook towards the inception of formal regulatory supervision, which is seen as a constructive step towards legitimizing the industry.
Image source: Shutterstock
[ad_2]
Source link