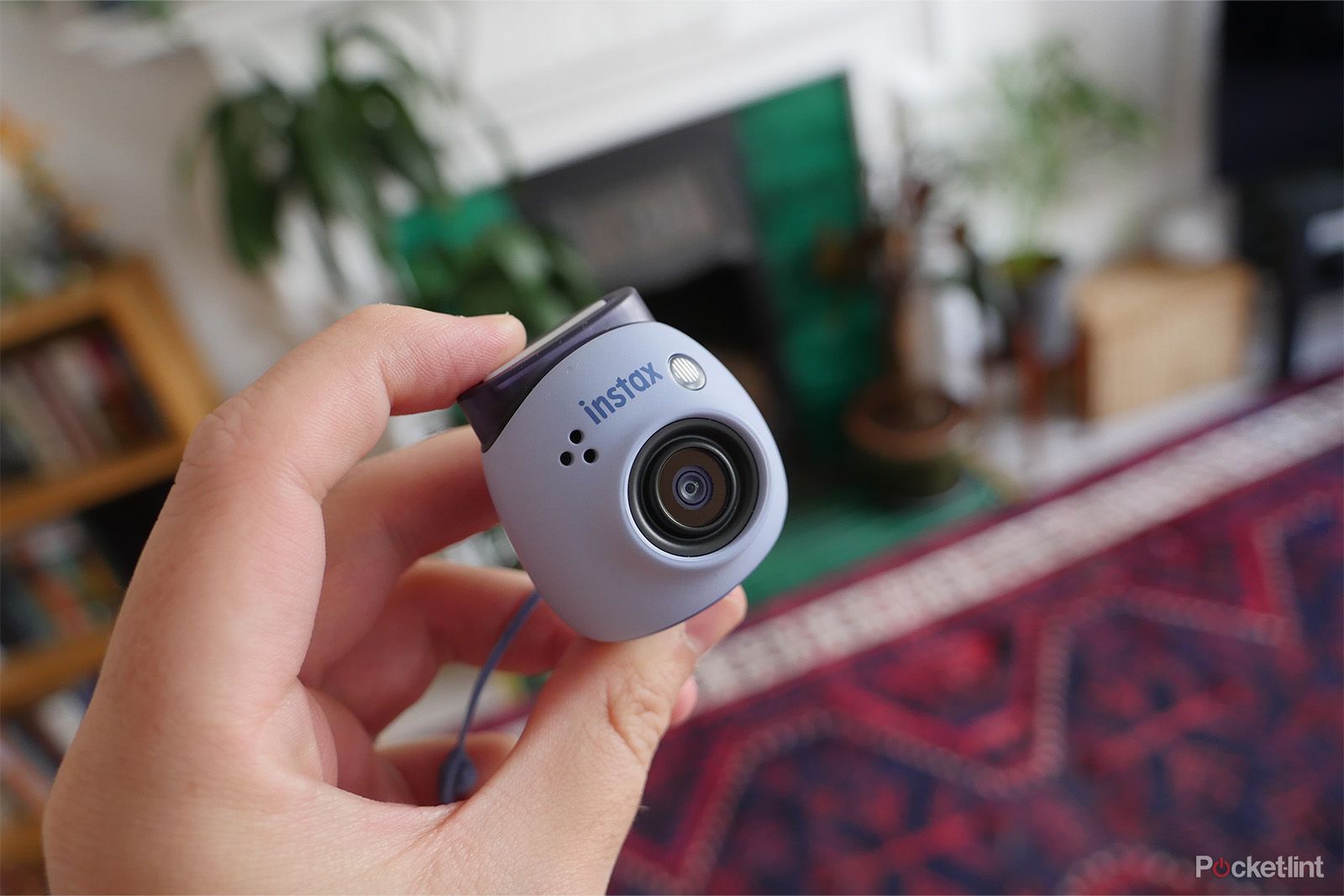 For a long time, Fujifilm has had two basic offerings where its Instax lineup was concerned – instant cameras with printers in them, and printers you can use to print photos from your phone.
The Instax Pal rips that all up as probably the most confusing product I've tested in a long time. It's all camera, no film, but still relies so heavily on an external Mini Link 2 printer that I'm left to question why the Pal even needs to exist in the first place.
Fujifilm Instax Pal
Odd experiment
The Instax Pal is a bizarre little curio that doesn't bring much to the table compared to the Instax Mini Link 2 printer that it's bundled with in the US – skip this camera and pick up the printer to save money and miss very little.
Pros Cute little design Genuinely compact
Cons Takes mediocre photos Very little use without the printer Hard to viewfind
A pocket-sized pal
The Pal is a tiny camera, and there's no two ways about that – it comes in a tiny box and the camera itself is even smaller, easily fitting in your palm.
It's practically keyring-sized and has a cutesy design that is clearly aimed at the younger end of the Instax audience, and available in a few different pastel colours.
The top of the bulbous little camera hosts a horizontal power button which lights up when held down and emits some contextual sounds, too, while the back of the camera has a large button for actually taking photos.
One side hosts a flap hiding a microSD slot for expanded storage, the back has a USB-C port for charging, and the bottom has a threaded mount for sticking it on accessories.
There's also a little switch on the bottom to go between Fun and Link modes, which I'll cover later. On the front is the actual lens, which feeds into a 1.5-inch sensor, along with a small flash and some speaker holes.
The Pal is nice and lightweight and feels good in the hand, so from a build perspective I've no complaints, although the shutter button is perhaps a little too easy to press accidentally.
It also comes with a rubbery accessory that Fujifilm imagines you using as a large viewfinder, or even a tiny stand – sadly, it works badly for either purpose and is better off left behind.
A nest of apps
Turning on the Pal, you'll find you need to connect it to your smartphone, or to a Mini Link 2 printer, depending on your goals. If you choose Link mode you can make the Pal print directly when you take a photo, but I've struggled to think of why you'd do it like that.
Far more user-friendly is Fun mode, which lets you take up to 50 photos on local storage without reviewing them, then connect to the Pal's companion app to download them and see which ones you want to print.
This app doesn't feel quite finished yet – it's prone to sending you notices with typos or confusing language, but it works decently enough. It can let you review photos from the Pal but also live-control it, and customise photos.
What's odd, though, is that it can't link directly to the Mini Link 2 printer – rather, when you have a photo that you want to print, it'll send you over to that device's own app, where you finalise and print.
This is weird stuff given that every part of the process is owned by Fujifilm and suggests that perhaps one unified app might be a good call at some point for its Bluetooth-enabled products.
Middling photos
It's when you start taking and printing photos that the Pal really begins to fall apart, though – its camera is simply mediocre, and at times actively bad.
It has some nice software filters that you can use to mimic that filmic look that you get from Instax's true instant cameras, but these are pretty easily reproduced in other ways by your phone.
In fact, you can do that in the Mini Link 2's app, cutting out the Pal altogether in a way that hints at its core problem – why would you not just use your phone's camera, which is likely to be better than the Pal's, to take photos that you print yourself?
If you have a Mini Link 2 this is clearly what you should do, and are already doing, and the fact that it's bundled with the Pal in the US underlines how key it is to the whole process.
The Pal is nicely designed, but it also misses one small feature that I found surprisingly annoying – a selfie mirror. These little reflectors have been on most Instax cameras in the last few years and make selfie framing way easier.
Here, you're guessing and tweaking hand positions in hope rather than confidence. Once you take a photo, meanwhile, any comparisons between its results and that of your phone's camera are pretty ruinous – take the two below, first in digital form, then printed.
Now, I'm using an iPhone 15 Pro, so the selfie quality is unsurprisingly higher, but the reality is that any phone from the last few years will at least match the Pal's photos, and that's all you need to question the Pal's place in things.
It does indeed offer up a fun and unique way to shoot, but that's a pretty slim benefit compared to something that even a teenager almost certainly already has in their pocket or bag, for worse results.
Verdict
If you or a younger person you know want to sample the fun of instant photography, a cheap Instax camera with an integrated printer is a great call – with the most reliable format and budget cameras going.
If you want the lovely physicality of printed photos without the risk of live photography, then an Instax Mini Link 2 is a great alternative, letting you print at will.
If you want all the downsides of each format, pick up the Instax Pal – but do so having been warned that it's sadly not the step forward Fujifilm might have hoped.
Source link