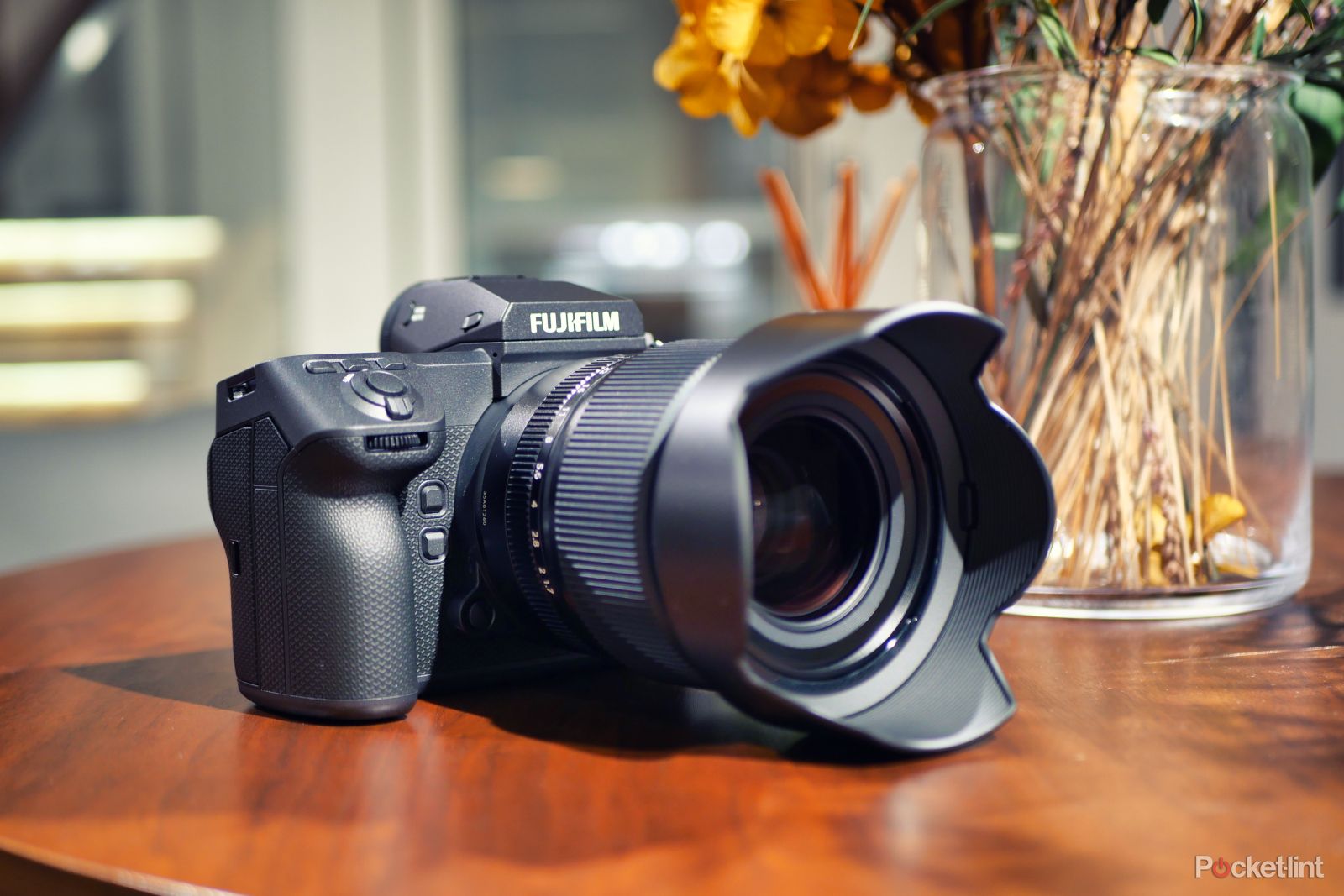 Fujifilm has revealed its latest mirrorless medium format body, the GFX100 II. But, unlike medium format cameras of years past, this model is designed to excel in uncontrolled environments, and in video shooting, too.
Could this be the model to take medium format out of its portrait studio and landscape photography niche? I was intrigued by the proposition, and had the opportunity to take the camera for a quick spin to see how it performs. It was only a brief hands-on session, so the full review will be coming later, but for now, here are my first impressions.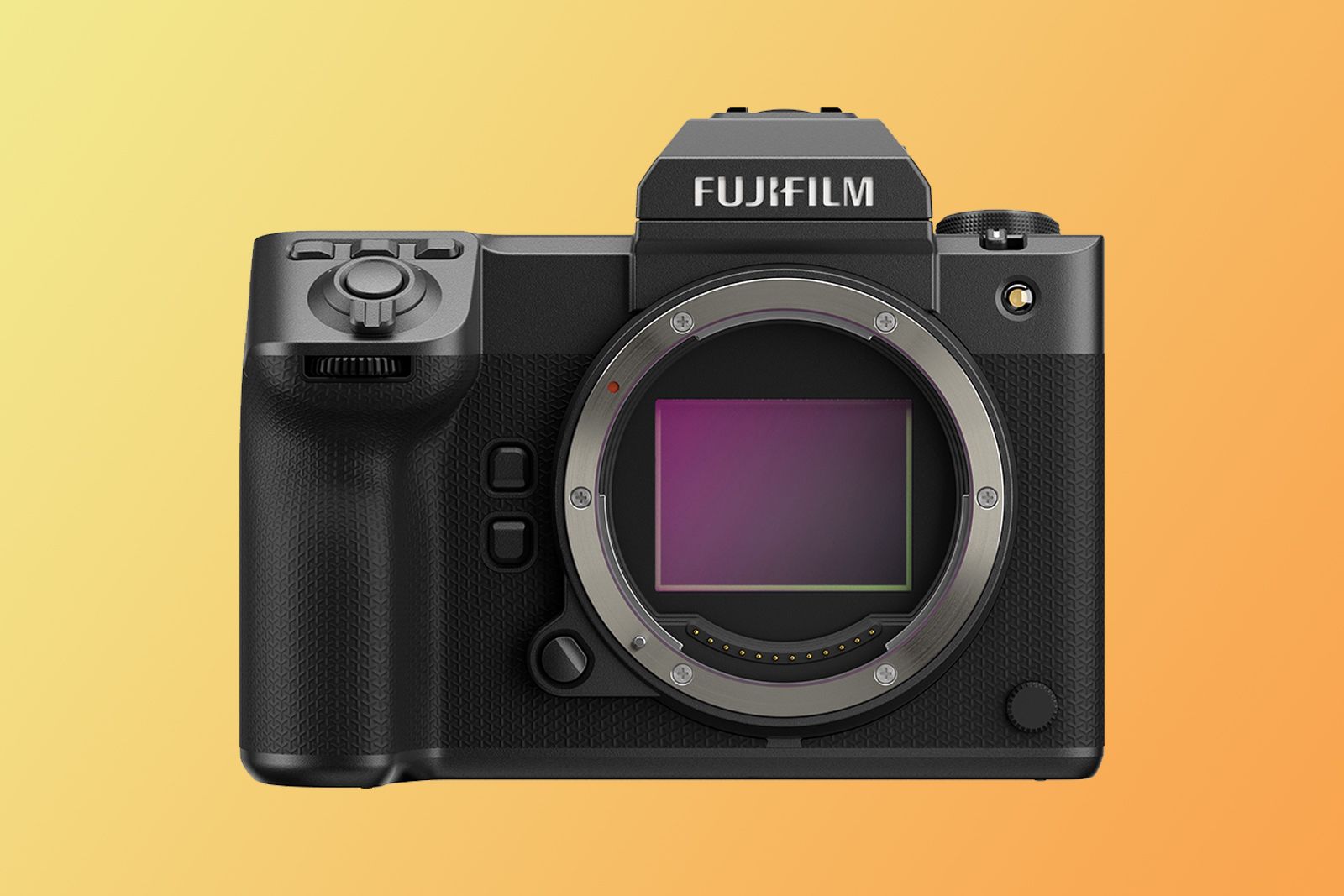 Fujifilm
Fujifilm GFX100 II
First impressions
I've only spent a brief amount of time with the Fujifilm GFX1000 II but the hardware is certainly impressive. This camera has the potential to shake up both the digital medium format photography market, and possibly even the video market, too.
Price and availability
The Fujifilm GFX100 II is available to pre-order now and will be shipping to customers on 26 September 2023. The camera will cost $7499 / £6999 / €7999 as a body-only and the battery grip is sold as an optional extra for around €549.
It's a fair chunk of change, as you might expect, but it's significantly cheaper than its direct predecessor, the GFX100, which launched at $9999, and only a touch more expensive than the cut-back GFX100S, which launched at $5999.
Design
Dimensions: 152.4×117.4×46.5 mm, Weight: 1030g 9.44 million dot 0.64-inch OLED EVF with selectable magnification 3.2-inch 4:3 3-way tilting LCD, 2.09-inch LCD settings W235 battery, optional battery grip
The design of the GFX100 II falls somewhere between the original GFX100 and the more compact GFX100S. The battery grip is optional, rather than built-in as it was on the original GFX100, and this will be welcome news to anyone familiar with that body – as for all the things it did right, the built-in grip wasn't its most popular attribute.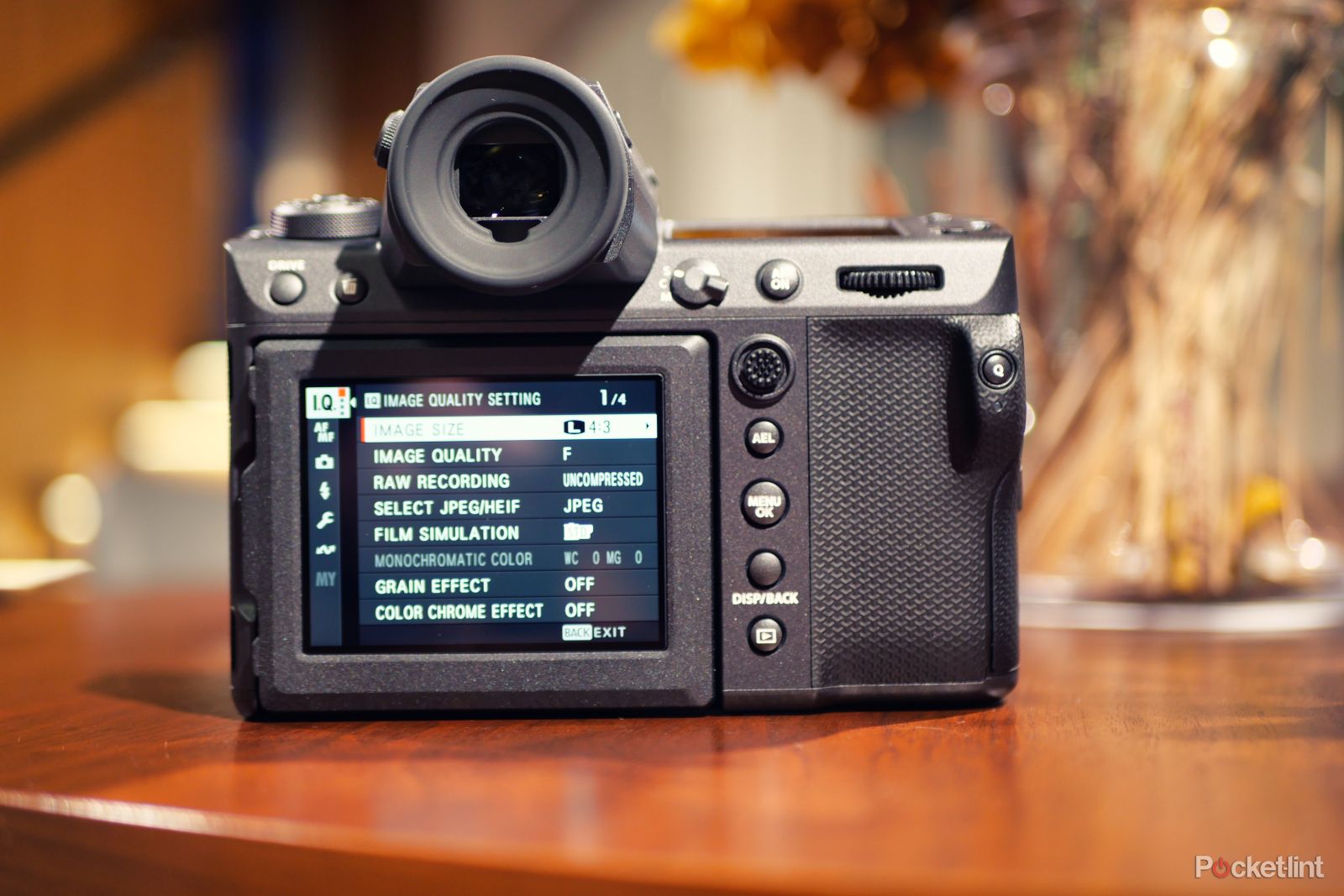 It's a big and bulky camera, by consumer standards, but for a medium format body, it's actually quite compact and lightweight – it's only slightly heavier than the full-frame Canon R3, for example. Still, you'll need some serious glass to pair with it, so it's unlikely to be the camera of choice for those who like to travel light.
In the hand, the camera feels substantial but comfortable, with a generously sized ergonomic grip and well-placed controls. The control scheme looks and feels quite minimal, with no rear dial and lots of unlabelled assignable function buttons – so you can set the camera up to work exactly as you please.
The EVF is removable, using the same proprietary mounting system as the original GFX100, and it's compatible with the same tilt adapter if you prefer to use that. In situations where you aren't using the EVF, you can cut down on the bulk of the camera, which is an unusual feature that's nice to have. It's also a reminder that this is a successor to the original GFX100, and not the less expensive GFX100S, which had a much more basic static viewfinder.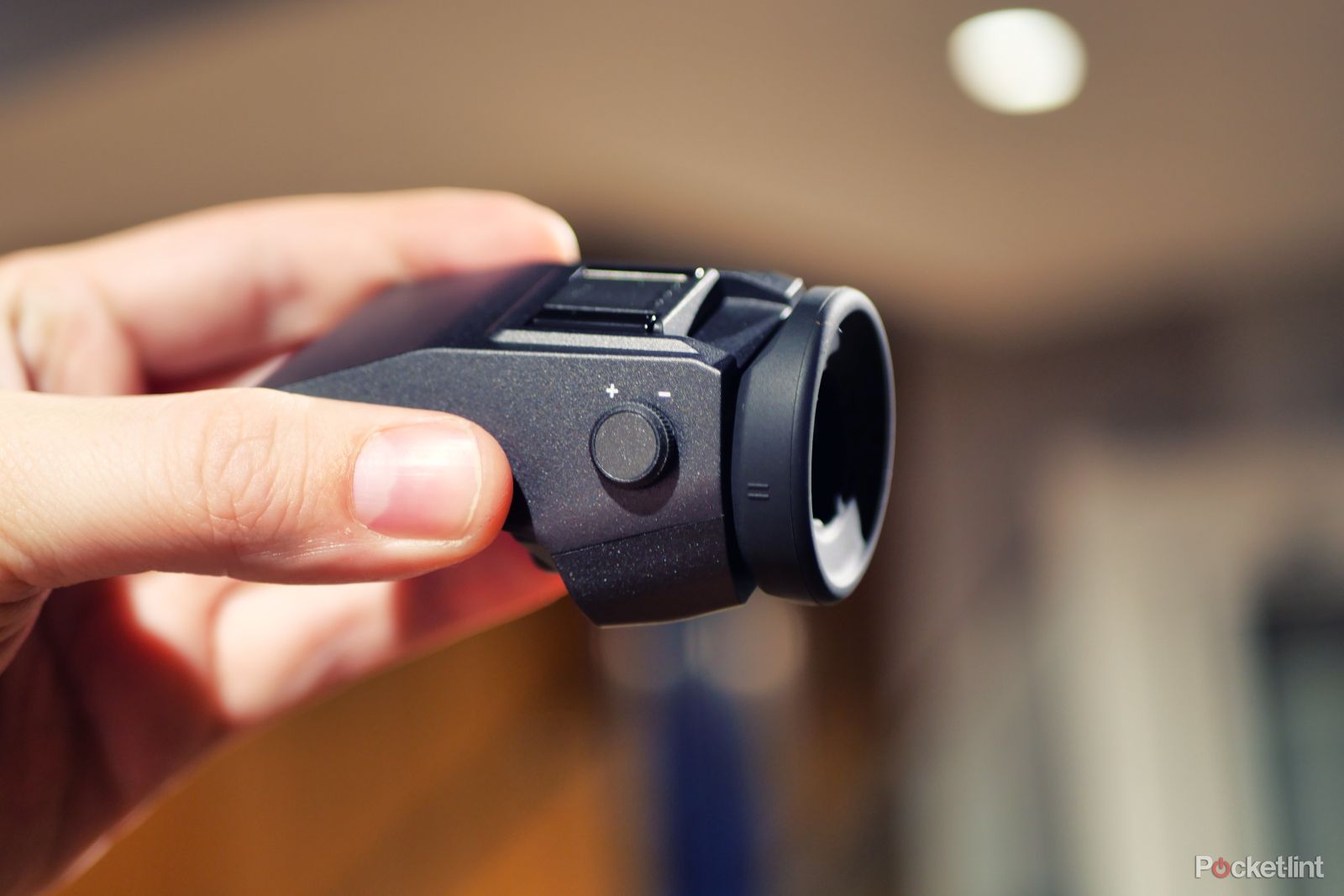 Simply put, the EVF is the nicest that I have ever used. The display is large, sharp and bright, and at certain magnifications, it can be set to a smooth 120Hz refresh rate. At 9.44 million dots, it's extremely high resolution, almost double the resolution of its predecessor which offered just 5.76 million dots.
The touchscreen LCD on the rear has not seen such improvements and appears to be the same unit that was used on the original GFX100. Still, it's plenty good enough and features a three-way tilting design as well as touchscreen functionality.
Up top there's a monochrome settings LCD, just as there was on the previous model. This can be configured to show your settings information, virtual top dials or a histogram. While the latter two are the most interesting, the standard information display is most useful to me, and thus that's how it's been left for most of my testing.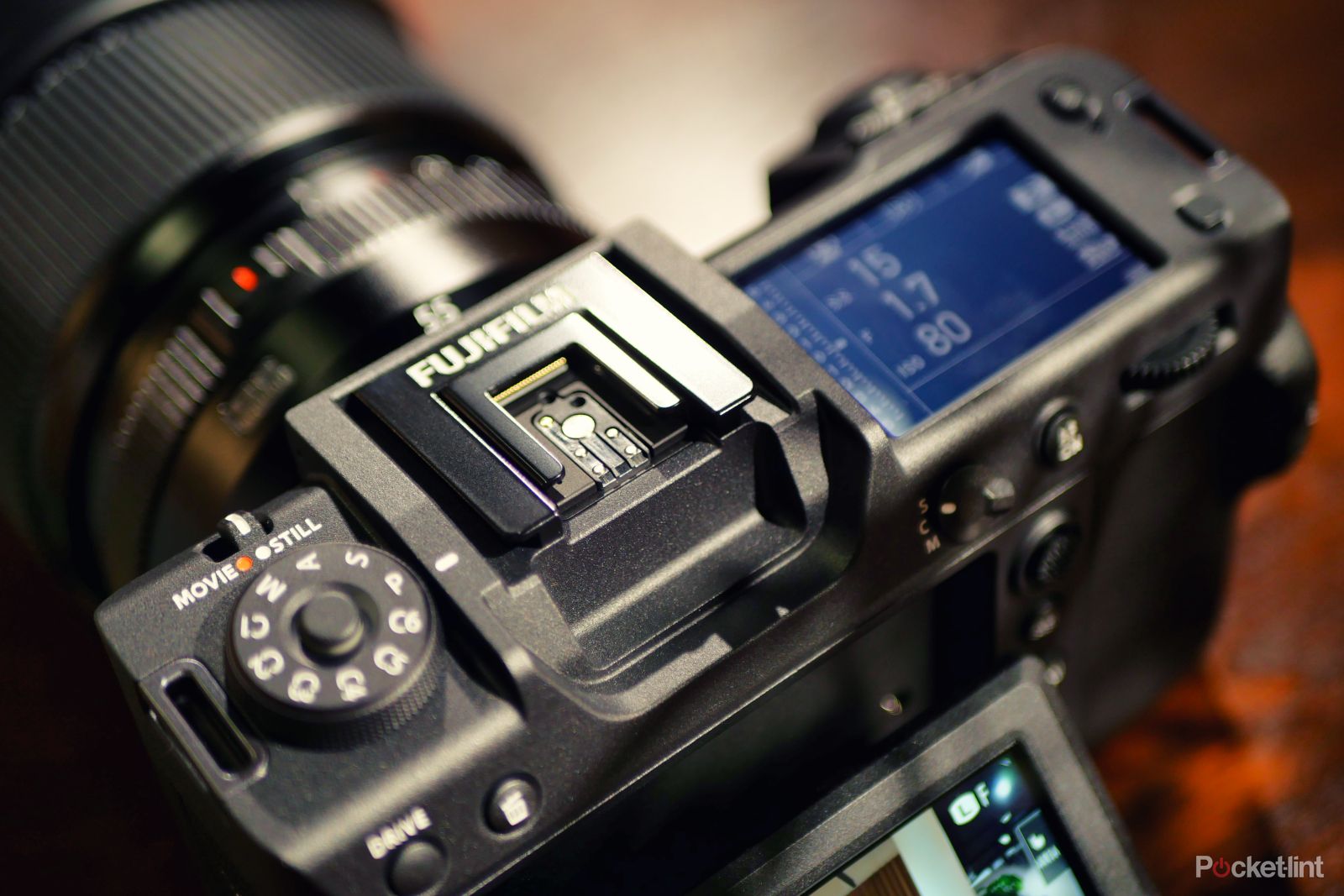 As I mentioned earlier, the battery grip is no longer integrated with the camera, and that means that the separate histogram LCD is gone on this model. It's not something that I'm too fussed about, but I can imagine original GFX fans mourning the loss of this iconic additional LCD.
The GFX100 II uses the same W235 battery as the X-H2, X-S20 and X-T5. On this model it's CIPA rated for 540 frames on a charge, up from 460 frames on the GFX100S. However, it pales in comparison to the GFX100, which was rated for 800 shots with its dual-battery built-in grip. Of course, you can boost past this level if you purchase the grip and use two W235s.
When it comes to connectivity, you get a USB-C port (which supports external SSD recording), a full-size HDMI, 3.5mm headphone and microphone ports, along with a single CFexpress Type B and an SD card slot. The 3.5mm mic port pulls double duty as a remote shutter release when needed, and there's even an Ethernet connection for tethered studio shooting and FTP connectivity.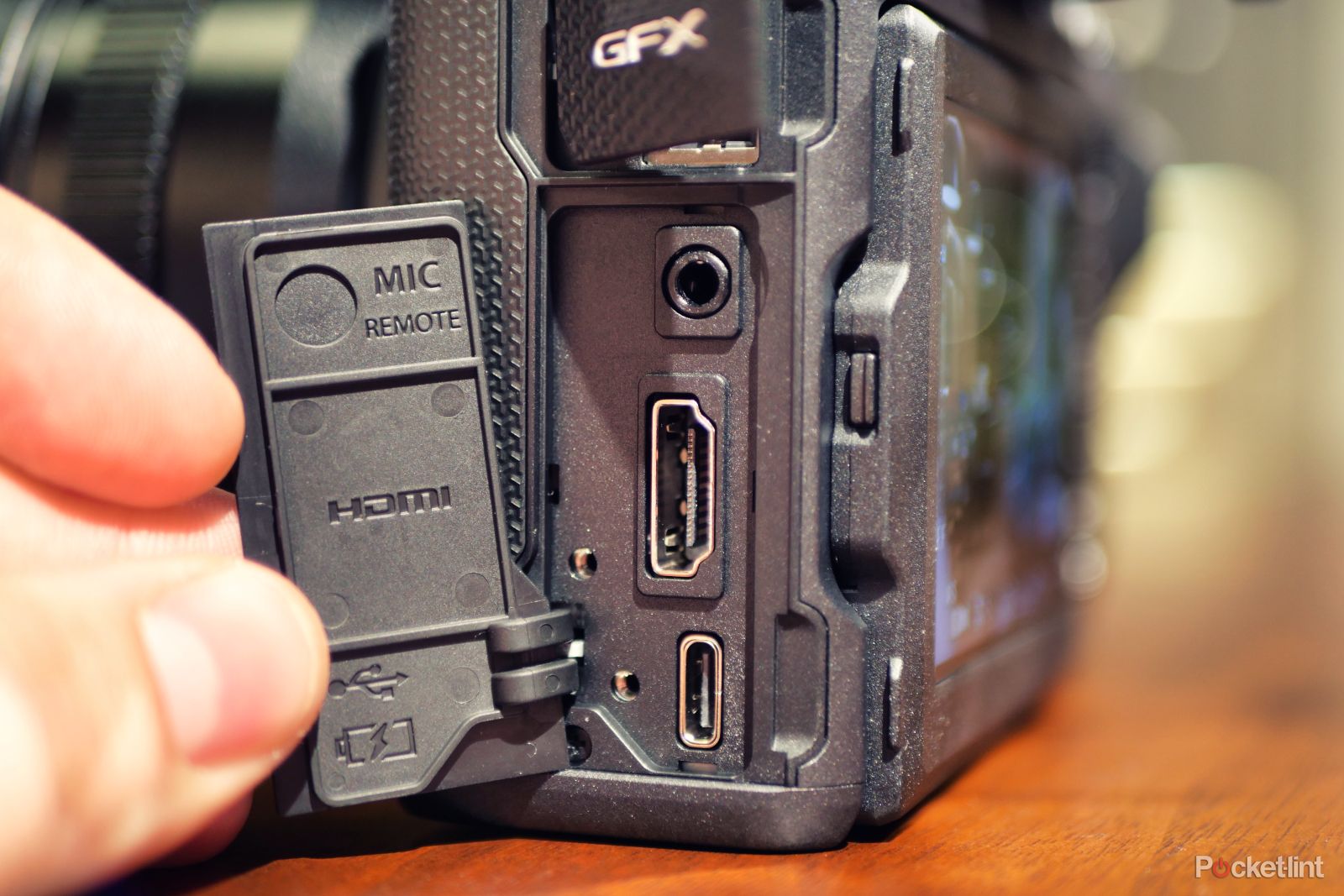 Photographic performance
Brand new 102MP backside illuminated CMOS sensor X Processor 5 – same PDAF system as X-H2/X-H2S Up to 8fps burst shooting with 1k+ frame buffer (JPEG) 8-stop IBIS
The GFX100 II features a brand-new 102MP CMOS sensor with a much faster readout. It's not a stacked sensor, it's still just backside illuminated, but it now allows for 8fps continuous shooting, as well as capturing 30 per cent more light with its photodiodes. This new sensor is paired with Fuji's X Processor 5, the same processor used in the X-H2S, X-T5 and X-S20. Effectively, this means that it runs the same autofocus algorithms, and is capable of the same impressive results offered by the brand's APS-C bodies.
The camera also has double the buffering memory, to cope with such burst rates. You can now expect 1000+ JPEGs before any slowdown when shooting on a CFexpress card or 187 frames on an SD card. If you're shooting RAW, you'll get 325 frames on CFexpress or 100 frames on an SD card.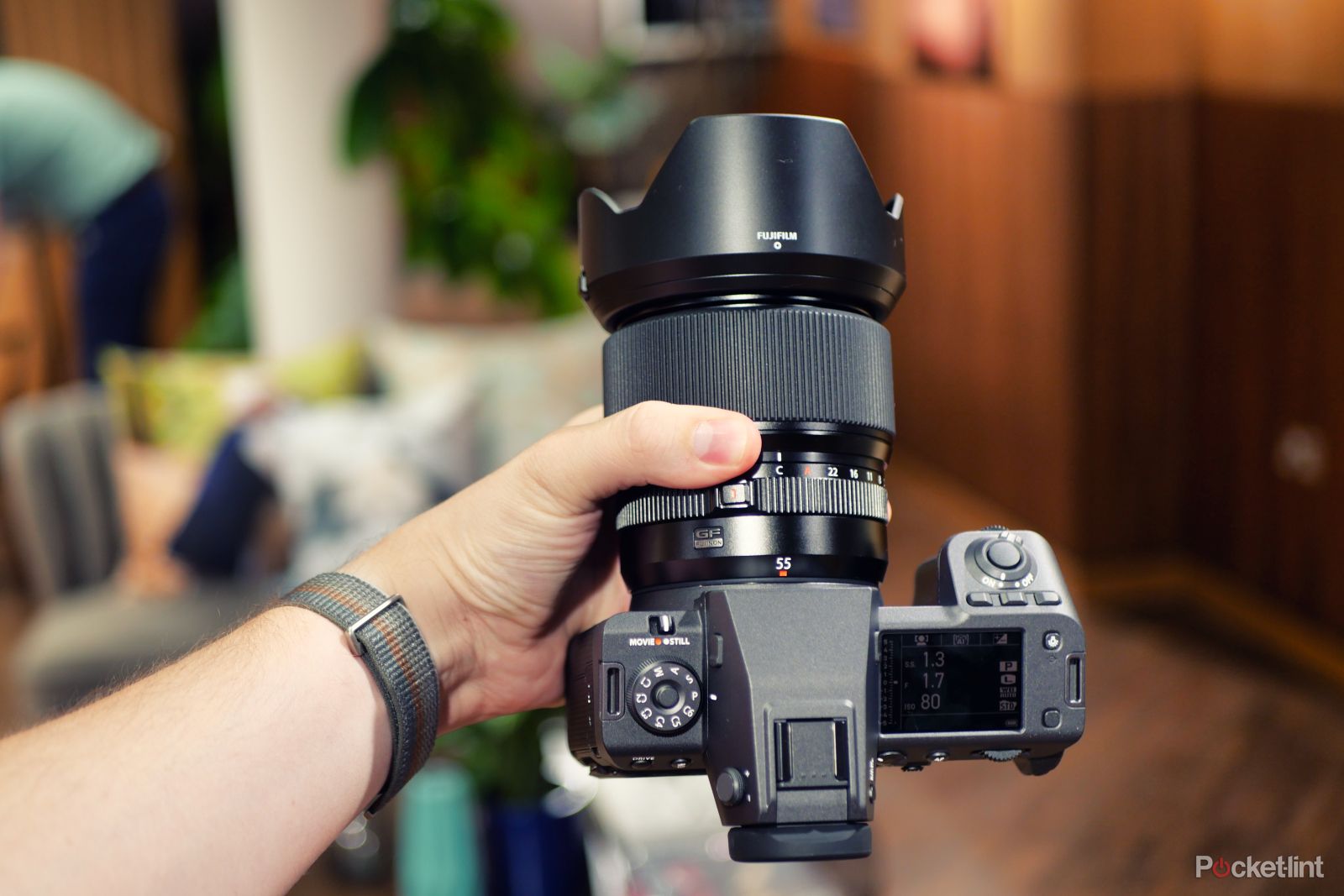 It also benefits from 8-stop IBIS to keep things steady when the light gets lower. Typically, medium format cameras have been resigned to tripod life, as any tiny shake can show up on the extremely high-resolution images – but the introduction of such a capable IBIS system should help to combat this stereotype, and might make it a viable option for street photography, so long as you're brave enough to wander about with such a pricey bit of kit.
As always, Fujifilm's film simulation modes make an appearance on this camera, including all the usual favourites like Provia and Nostalgic Neg. This time, there are 20 sims in total, with the latest addition being Reala Ace. I wasn't too familiar with Reala film, but the simulation essentially looks like Provia with less saturation and could prove to be a useful addition to the expansive lineup.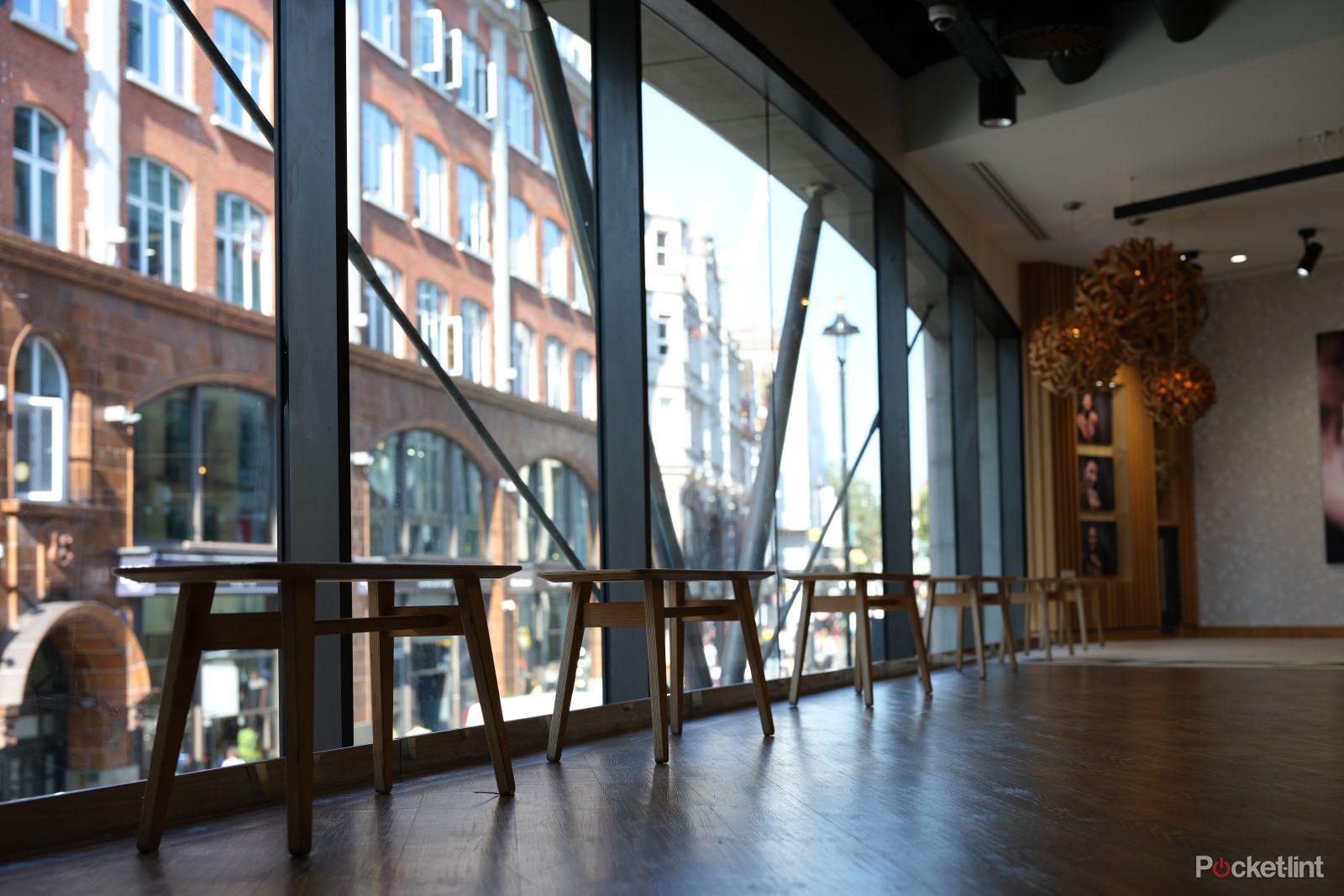 At present, I have only been able to capture a few indoor shots with camera, so I can't give a thorough analysis of its performance. What I can say is that the detail is as remarkable as you might expect, and the colours benefit from that signature Fuji quality without the need for adjustment. The burst shooting is exceptionally quick for medium format, too. The autofocus is accurate, but it doesn't feel as quick as I'm used to with a typical APS-C or full-frame lens. Still, this isn't designed for sports shooting – and for portraiture or landscape work, I'm sure it's quick enough.
Video performance
Up to 4K60fps video uncropped/ 8K30fps with 1/42x crop 4:2:2 10-bit ProRes internal recording / 12-bit ProRes/BRAW over HDMI Support for cine lenses and anamorphic de-squeeze Supports portable SSD recording over USB-C
Medium format isn't an especially popular choice for video, with most consumers opting for full-frame mirrorless options, and much of Hollywood using Super 35, but Fujifilm is working to change that. The GFX100 II is a true hybrid camera, with video specifications that are equally impressive, if not more so.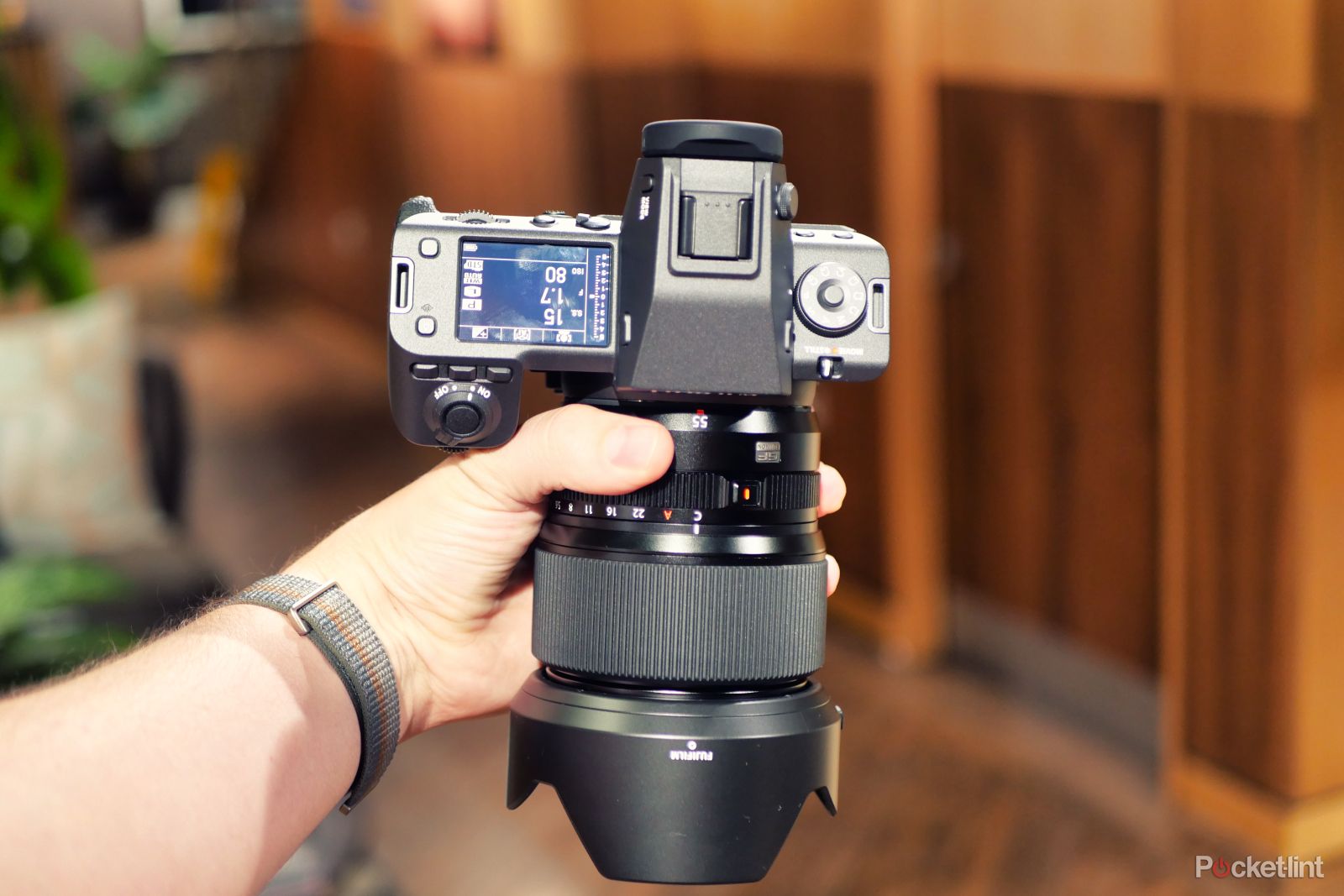 As we saw in stills mode, a lot of the functionality is inherited from the X-H2 / X-H2S. Here, you get the same autofocus tracking modes and algorithms, but you might not quite get the same speed from the heavy medium-format glass. You also get 8-stops of IBIS and 5-axis EIS, so run-and-gun shooting is certainly possible.
The GFX100 II also inherits the ability to record 10-bit 4:2:2 ProRes internally, as well as being able to output 12-bit ProRes RAW and Blackmagic RAW to an external recorder over HDMI. So it's certainly no slouch when it comes to video specifications.
The GFX100 II records uncropped video at up to 4K 60fps, but it can also record 8K 30fps with a 1.42x crop. That's barely scratching the surface when it comes to recording formats, though, as Fujifilm has built-in support for all kinds of aspect ratios, including anamorphic de-squeeze options. So if you want to use cinema lenses, you can adapt almost anything on the market and apply the appropriate crop in-camera to suit.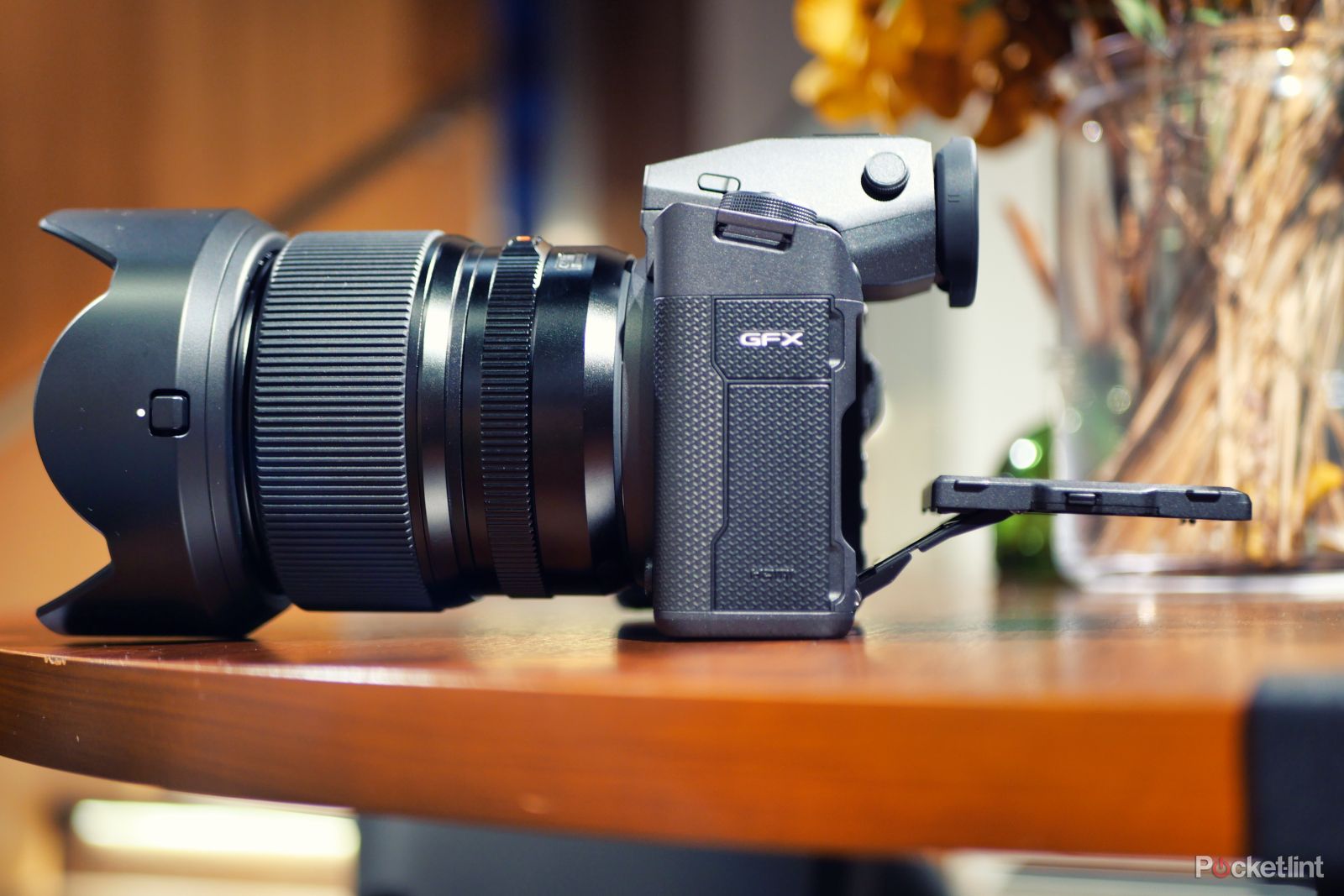 Unfortunately, I haven't had the opportunity to test the video functionality in any meaningful way just yet, but it goes without saying that there are bags of potential here. It won't be perfect for every scenario, but the rolling shutter performance is good enough that it should be sufficient for all but the fastest-moving subjects. Plus, you get the benefits of a massive sensor – such as excellent light gathering, and an extremely shallow depth of field, when you want it.
First impressions
The GFX100 II is an impressive camera on every front, but it comes with a hefty price tag that will severely limit its mainstream appeal. Still, in the world of digital medium-format bodies, it presents exceptional value for money, and it's sure to garner the attention of large-format shooters across the globe.
I need to spend more time with the camera and shoot in different lighting scenarios before I can possibly deliver a verdict, but what I can say for now is: the Fujifilm GFX100 II provides exceptional image fidelity for stills shooters, and it has the potential to cause a real stir in the video market, too.
Source link