Electronics
ZSWatch: An Open-Source Smartwatch Project Based on the Zephyr Operating System – Open Electronics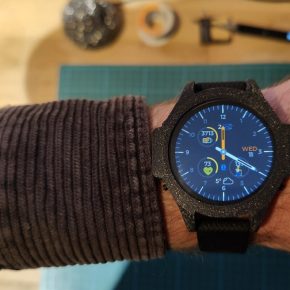 [ad_1]
Jakob Krantz has created an open-source smartwatch called ZSWatch, which utilizes the Zephyr Real-Time Operating System (RTOS).
The four-layer PCB measures 36mm and contains a u-blox ANNA-B402 module with a Nordic nRF52833 BLE SoC, a sensor package with an accelerometer, a pulse oximeter, and a heart rate monitor, a vibrating motor, a battery management circuit, an 8-megabyte flash memory, and three navigation buttons.
The battery is a 220mAh LiPo battery, and the display is a circular 1.28-inch IPS TFT screen protected by sapphire glass.
[ad_2]
Source link